Release your inner Ty Pennington and do a heroic deed for your neighbourhood at the same time.
3 June we invite you to come and help us redecorate our pingpong-room. We plan on repainting the walls, refurbish the armchairs and give the new pentry some care and attention. The landlord has sponsored us with paint, the tenants association will buy food, fika &  the material needed.
All we need from you is a positive attitude and a bit of your time. You don't have to stay all day. Every hour of your time is valuable for us.
This has already been done:
* Studentstaden is installing a pentry.
* We have given the room a thorough clean up.
If you'd like to join us – feel free to contact Angelica Johansson @ bastupingis@vaktargatan.se or 0737 – 019 817. You can also just show up 3 June.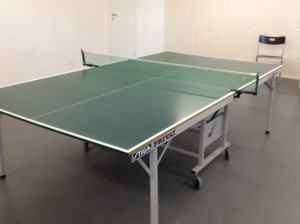 Probably the last photo of the almost antiquated old pingpong table.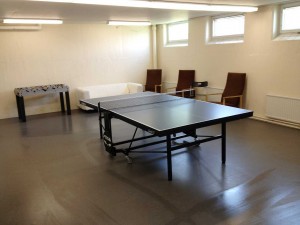 The new and tender table. Waiting for generations of new pingpong amateurs!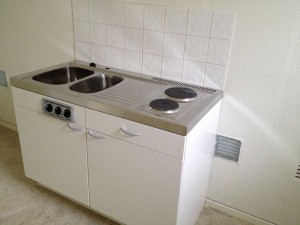 Need some water to cool off or cook a quick snack? Soon you can do it all in the brand new pentry.